Most of you may have heard about my Silent Gays website and some of you may even be following the Silent Gays Facebook page - thanks so much if you are (
*hugs*
).
So its time to explain the big picture, because I'd love to have as many people on board as possible. I'm passionate about this and feel there is a huge need to be met! So here's the (drum roll):
Silent Gays Project
(trumpets, applause, screaming adulation...)
The Silent Gays
website is the central location for resources and general info.
Silent Gays Facebook
is where the action happens - the latest news, articles, inspiration etc.
Here's where it gets interesting - I want to facilitate and inspire "silent gays" everywhere to get together, to talk and love and support and inspire and cry and believe in each other and BE God's love to this world.
I've started a "secret" Facebook group (Gaylent Sighs) as a safe, private place for people to share their hearts in a loving and safe environment. Its also a place where people can organise small group get-togethers.
These groups will be around 6 people max, in "public" places - cafes, bars etc - so there is no hint of anything religious or "churchy" (home groups can be intimidating and triggering for a lot of people).
The basic premises for the groups are:
The meetings are NOT to be counseling sessions. Everyone attending is on equal ground, the goal being to listen to each other's hearts, discuss problems, share burdens and explore religious assumptions and paradigms that underlie the issues.
Every person's spiritual journey must be respected. The process of dismantling religion to find spiritual and personal integrity can be a long difficult process. The group's purpose is to support each other on that journey while exploring and challenging traditions and religious assumptions.
The Gaylent Sighs Facebook group is the central focus for meetings. People can look for others in their area in the group and discuss issues, share their concerns, ask for advice etc.
This isn't a dating service! Although relationships can start anywhere, we must be respectful of everyone's emotional state and vulnerability.
My book,
Its Life Jim...
will be an integral part of the project as it will hopefully inspire people to be real, ask the hard questions and not be afraid of the answers.
Of course, I need MONEY to help it along, so I have a
GoFundMe campaign
set up raking in the filthy lucre for my spurious project. Please feel obliged to give me as much as you can!!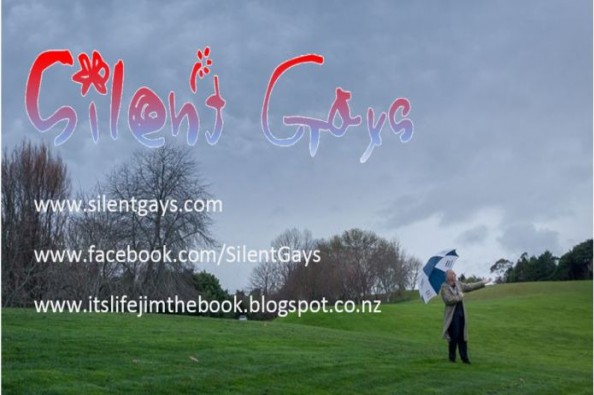 Seriously though, I do need some descent backing to get the marketing running on a serious level as well as enough to cover a first print run of books (around $1000 to kick off).
I'm so grateful to everyone who has supported and encouraged me this far. Lets get this thing on the road!!