Over the years I wrote some blogs on my theory of everything (parts 1 to 3 obviously). Its a couple of years since the last one so I thought it might be fun to sift through my current views on this subject.
I'm one of those unfortunates who wants to know everything, right now! Anyway, that's not going to happen any time soon so I have to settle for wild guesses and assumptions based on the ponderings of other crazy people and scientists and philosophers.
If you've kept up with my blogs over the last
few years, you'll see a very pronounced departing from traditional christianity, wrestling with the most foundational issues such as the relevance of the bible, who Jesus really was, the nature of God - you know the sort of thing, nothing major.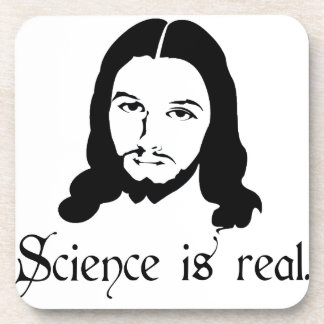 One area that I've been quietly looking at for some time now is the link between science and spirituality, especially in the area of quantum physics - a subject that is guaranteed to completely scramble and fry any unsuspecting brain cells you may have left unatended.
The most astonishing thing is that the physics side of this isn't the made up ramblings of some wild eyed, mad scientist. It's established, accepted, everyday quantum physics that people with enormous brains discuss over breakfast.
Here's my take on things so far. I'll try to keep it as simple as possible, which is all I can do anyway. I'll also assume that I haven't completely misunderstood the scientific concepts.
Quantum physics states that
everything
in our universe, when we take it down to its most fundamental (quantum) level, consists of nothing more than strings of vibrating energy. These strings vibrate at certain frequencies and combine in resonance with others to assemble into higher level particles, which in turn assemble into more complex structures, becoming atoms and so on up the scale - from micro to macro.
So in reality we are nothing more than vibrating energy. That's very simplistic when we consider how many gazillions of atoms we are made of, let alone how many quantum particles and "strings". Just as astounding is that the relative distance between these particles (at the quantum level) is huge, meaning that an atom for example is actually about 99% nothing!
A real picture of a hydrogen atom!
But here's the thing - at the quantum level, physics as we understand it, totally changes. Time and space don't behave the same at all. Particles can exist in multiple places simultaneously, they can affect each other no matter where they are in the universe. Did you know that electrons whizzing around the nucleus of an atom keep changing their orbit? But they don't move to a new orbit, they simply disappear and reappear in the new orbit instantaneously - teleport as it were (*looks perplexed and scratches head)! Its the stuff of Sci Fi, except its for real.
If all that wasn't enough, there is a growing school of thought that the physical universe is actually a construct of our combined consciousness and doesn't exist at all in the way we think it does, and there's some freaky dudes that have a lot of maths to support the idea!
So what does this have to do with God and spirituality? Apparently, at an even deeper level, some theoretical physicists (who have been search for the "unified field theory" - the thing that generates the strings of energy in the first place and is the fundamental cause of everything), are thinking that the unified field is actually universal consciousness - thus producing a cross over into spirituality that has a "scientific" basis.
This may all seem a but far fetched but I'm mulling over these things and watching mind numbing videos about quantum physics, and thinking about the universal nature of God being love and the source and sustainer of everything. We are simply small expressions of God, made of the same stuff and part of each other in the same way. The energy we are made of vibrates in harmony with all other energy, but our level of consciousness allows us to interact in ways that can enhance or destroy that synchronisation with God and the rest of the universe.
We can then put those ideas into "religious" language to produce a set of meaningful psychological, sociological and spiritual tools to provide purpose, health, peace, joy etc to life as we know it. It seems every religion has scattered through its beliefs and doctrines, recognition of these basic "fundamentals", although some religious constructs can be more damaging than helpful.
I'm still chewing over the emotional and "heart" side of the whole thing, but I can see plenty of scope in this to cover just about everything really.
So, umm, yeah - the Theory of Everything? How the hell should I know?? This sounds pretty good for now!